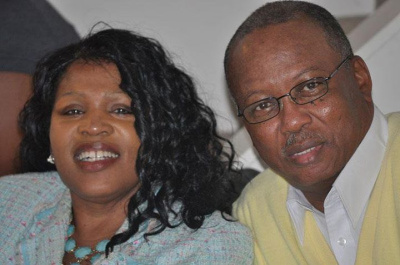 Between Fort Valley and Macon Pastor Bobby Clark has been on the air as a Radio DJ for over forty years. A staple for Middle Georgia listeners , along with his beautiful wife Janice.
What began in 1977 as a favor for Reverend Ronald Terry of New Fellowship Missionary Baptist Church, turned into a career filled with memorable moments, says Clark. With no previous experience, the Sandersville, Georgia, native was summoned by Terry, his pastor at the time and the show host for WIBB-AM, to sit in for him during a revival service Terry had to attend.
Terry never returned; so Clark soon found himself under the tutelage of WIBB's "Big" George Threatt– and Clark says that the rest is history.
"The Lord took what they showed me during training and manifested it into whatever people say I am today," Clark revealed. "I'm just a little pebble on the beach still trying to make it. I don't ever want to forget how I got over."
The ministry as a daily head of his own church, Kingdom Building Ministries of Macon, Incorporated, which is located in the historic Pleasant Hill community.
Listen and be blessed every Saturday morning from 9am-12pm on Praise 99.5!